Sorry about the delay, but with school and all... The pics got too big for Blogger, so I've made the biggest pics links to Photobucket instead - in case you were wondering :)
This portemonnaie
is for my niece Amanda, who's turning 13! I've now filled it with nail fixin' things, nail polish, file and such - I hope she'll like it. (Kinda hard getting a good picture of the gorgeous curves in this one.) I found the pattern on the web somewhere, if anyone wants it let me know, and I'll see if I can find it again. (Most likely a link from something on craftster.org - and it was a french blog.)
Barbie looking warm and cozy in her new winter (bath)robe: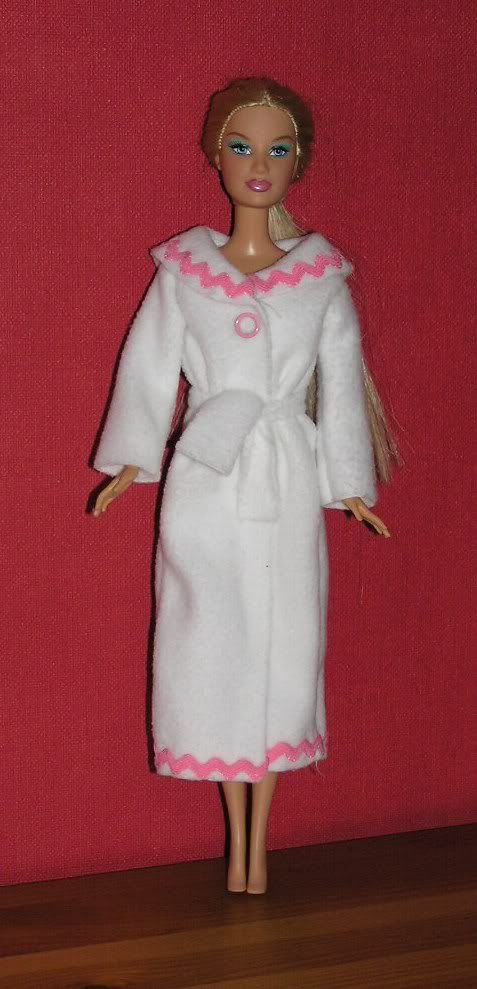 Barbie's vest (yes, knitted by me - my own pattern too!)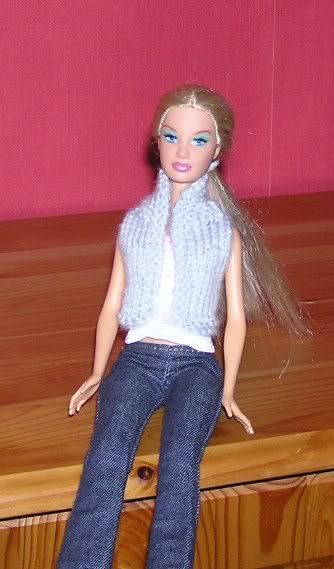 Vest from the back (who'd thought that Barbie would have too big a b*hind for her own jeans?!?)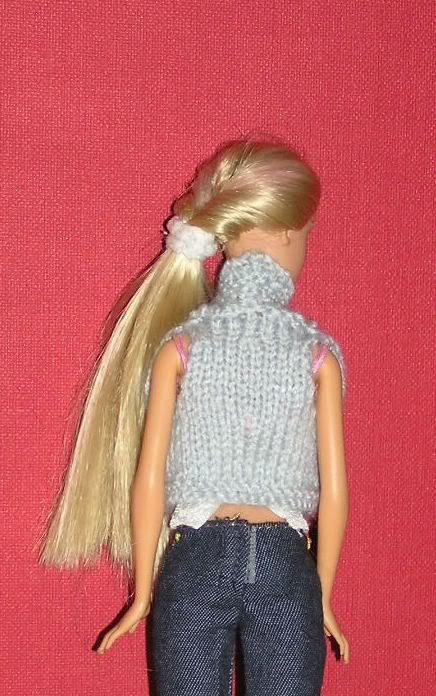 And finally,
the bag I made for S' niece
- it's actually a cat toy bag, can you tell? ;) This one made me understand why homemade bags are so expensive to buy - it took forever to sew with the fleece lining, but at least I've finally made a bag that can stand on it's own. Fabric courtesy of Ikea :)
Have a nice weekend, y'all!